Jaime Petrasek
Director of Research Administration, School of Social Work
Virginia Commonwealth University
Nominee for Region III Treasurer-Elect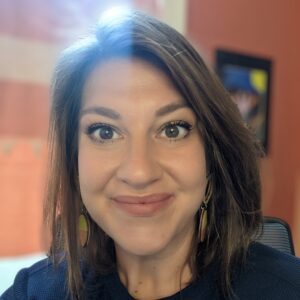 Personal Statement
It is such an honor to submit my application to serve Region III as Treasurer. Having been involved with NCURA for the past 10 years, I feel I have firsthand experience and an understanding of how I can best serve our membership in an effective and positive manner.
I began my career in Research Administration in 2005, and immediately I had no idea what an entire host of acronyms meant. From NIH to NSF to DAR, I had a whole lot to learn! Luckily, I found out early on that our field lends itself to an abundance of graciousness and willingness to share that I had not been privy to in previous jobs. Among the acronyms I learned to love was one that remains very close to my heart today: NCURA.
As of this writing, I serve as the Director of Research Administration for the School of Social Work at Virginia Commonwealth University, located in Richmond, Virginia. I direct the financial and compliance operations for the research enterprise of a vibrant school committed to preparing professional social workers and promoting social and economic justice in a diverse and multicultural society. I work directly with faculty and students to create and submit proposals for funding, and I manage the post award work from cradle to grave. I collaborate with the Dean, the Executive Team, and the Research Advisory Group to develop program goals and an operating budget to support our research vision. I serve as a member of the Dean's Cabinet and assigned working groups and other committees, including as an appointed member of the VCU CAR (Senior Level Committee on the Administration of Research). I also serve as one of only three University staff members appointed to VCU's Future of Research Strategic Planning Committee (VCU employs close to 25,000 employees). Finally, I just rolled off a 2 year appointment as the Chair of the Research Career Family for the entire University.
I feel so incredibly lucky that I have been able to serve my institution in a variety of roles, both in the central office and at the school/college level, and across both campuses (medical and liberal arts) for over 16 years. Along the way, NCURA has educated me and has helped me grow. I have attended countless NCURA workshops and conferences, and I've been lucky to serve in a variety of volunteer roles. I've checked folks in at conferences, I have presented full day workshops and sessions, and I have served as a Program Committee Chair for an annual Spring Meeting. I currently serve NCURA Region III in a variety of ways. I am the outgoing Program Coordinator for R3RAMP, Region III's mentor program; a program I helped build from a simple idea back in 2017. R3RAMP has been an absolute joy to create, run, and now give away to new coordinators and members. I will always be grateful to NCURA for trusting me and giving me a chance to build such an important part of our structure.
I also serve on the Region III NCURA Diversity and Inclusion Committee, as well as the Select Committee on Diversity and Inclusion. It is an honor to be able to dedicate my time and energy to the mission of diversity and inclusion. I truly believe that it is my mission as a human being to lift others up and demand equitable and respectful treatment for all.
My colleagues and friends have described me as dynamic, authentic, empathetic, creative, and flexible. I've been called a natural born leader and accomplished facilitator. I absolutely believe in the power of soft skills, the art of conversation and communication, and the value of honesty. I am committed to sustaining an organizational climate focused on quality, versatility, responsiveness, and inclusion. I work hard to stay motivated, courageous, and tenacious; my goal is to be both a strong team leader AND team player. I believe strongly in the art of mentoring, and I like to live life as a positive energizer. I am curious and enthusiastic, deliberately cheerful, and I respect the power of relationship building and laughter. I am committed, I show up, and I would be honored and proud to serve our incredible organization as Treasurer.
Thank you for everything, NCURA! I hope I get the opportunity to serve as your Treasurer.