Panda Powell, MBA, CRA
Nominee for Region III Treasurer-Elect
Director of Sponsored Programs and Research Compliance
University of North Carolina Wilmington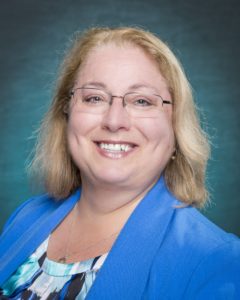 Personal Statement
I am very pleased to be offered the opportunity to serve my Region III colleagues as Treasurer-Elect.
I have been a NCURA member since 2006 and I firmly believe in giving back to my fellow research administrators. I feel volunteering is a very good way to meet new people, enjoy new challenges and create opportunities to learn, network, mentor and just have fun!
My NCURA volunteering journey began with the registration desk, moving to the hospitality suite, Collaborate community, co-presenting at a national meeting, serving as lead presenter for a workshop at a national meeting, serving as mentor at both national and regional meetings as well as room monitor for meetings.  Most recently I have been a Peer Reviewer and co-chair of the PUI section of FRA 2019.
Attending NCURA conferences and workshops as well as volunteering, has been a great help to me in my career.  I have met many new friends and hope to meet many more in the future!
Serving as Treasurer-Elect for Region III will be an honor and a privilege.