Marc Haon
Nominee for Region III Treasurer-Elect
Assistant Director of Pre Award Services
University of South Carolina, College of Engineering and Computing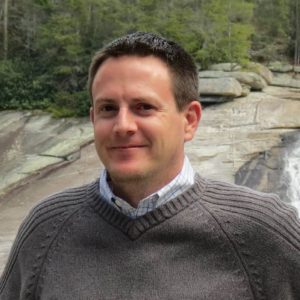 Personal Statement
Dear Friends and colleagues,
I began my career in research administration December 1, 2008 when I joined the Office of Sponsored Programs at Auburn University. New to the profession and with little knowledge of the field of research administration, I was elated to learn about NCURA and register for my first Region III meeting in the spring of 2009.  In the 5 months leading up to the meeting, I tried grasping the basics of research administration but was so focused on my work that I couldn't see the forest for the trees.  When registering for the conference, I signed up for the all-day fundamentals class, the pre and post award classes, functions of central administration and attended anything in between that could help my understanding grow.  The knowledge gained, the lifelong friends and connections made, and the world that opened before me through that first meeting have led me to my current position as Assistant Director of Pre-Award Services at the University of South Carolina College of Engineering and Computing. I am so very thankful for my NCURA family and am a living example of the impact our organization has on its' members.
Learning is a lifelong journey and through NCURA'S continuing education and professional development programs, I have continued to grow personally and professionally throughout my career.  As I have progressed through my years of learning and service with NCURA, I have presented at the Regional and National levels and served in many roles.  I have volunteered my time at regional meetings working on audio visual equipment, hospitality, the mentoring program, twice on the program committee and most recently, the sponsorship committee.  The 2019 meeting was the highest sponsored event in the history of the region, and I look forward to setting new records in 2020.
I have greatly enjoyed serving our region over the years and I am humbled, honored and excited to be nominated for the position of Treasurer Elect of Region III.  I believe in NCURA, in our Region and in our members and am committed to serve now and in the future.  Thank you for your time and your consideration of my candidacy!
Sincerely,
Marc Haon