Kay Gilstrap
Nominee for Regionally Elected Board Member
Assistant Director, Business Operations-Center for Molecular & Translational Medicine, Georgia State University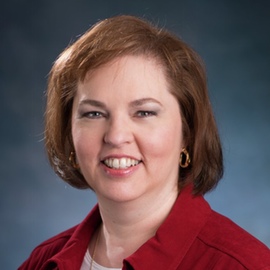 Personal Statement
Dear Fellow Region III Members,
I am honored to be nominated for the Region III Regionally Elected Board Member position for
2019-2020. I would like to serve on the NCURA Board because I truly believe in the mission of
NCURA. Continuing education and professional development are the lifeblood of our
profession. Our interaction with fellow research administrators from around the globe is an
equally important opportunity that we are afforded. Content and connections are two significant
offerings NCURA provides for all of its members, and I have benefited as a professional through
both.
I am currently the Assistant Director of Business Operations in Georgia State University's
Center for Molecular and Translational Medicine, where my team and I are responsible for all
pre- and post-award activities in our center. The more I learn about research administration, the
more I want to learn.
Since joining NCURA in 2007, I have volunteered and presented at all Region III meetings and
at a number of national meetings. Over the last six years, I have served Region III in a number
of capacities, first as Treasurer and then as Chair-Elect, Chair, and Immediate-Past Chair.
I feel my experience serving the members of Region III on the Executive Committee has
prepared me for leadership at the national level. In 2017, I approached the national office about
considering changes to how we host and manage our hospitality suites at the national meeting.
Our national office was very supportive and asked me to spearhead what came to be known as
the NetZone! I enjoyed working with the seven other NCURA regions to create a networking
environment that encouraged more interaction among the regions. I am pleased to note that we
are offering the NetZone again this year at AM60.
As a co-chair for our upcoming 60th annual meeting. I have enjoyed the fantastic opportunity to
meet new people and to learn more about the intricacies of the program and logistics of a
national meeting. The experience has deepened my commitment to volunteering in meaningful
ways at the national level.
Serving on the NCURA Board of Directors would allow me to contribute to the governance of an
organization which has done so much to advance the profession and my professional
development. In this role, I would apply what I have learned about leadership as a Region III
Executive Committee member as well as what I have learned from my experience volunteering
at the national level.
I truly love our profession. Serving as your Regionally Elected Board Member is an honor and a
privilege to which I aspire, and I thank you for considering my nomination.