Welcome to the 2022 Region III Spring Meeting!
Dear NCURA Region III Spring Meeting Presenter,
Thank you for agreeing to present at the 2022 NCURA Region III Spring Meeting in Louisville, KY. Your willingness to share your knowledge and experience with our regional communities is greatly appreciated! Please consider the following information as you prepare your session.
---
Session Slides
Please download and use the PowerPoint template provided below.
For concurrent sessions, slides and handouts need to be submitted as soon as possible to be loaded on the app for attendees to view and/or print. Handouts of slides will not be provided at the spring meeting. Providing your slides on time supports different learning styles by giving attendees enough time to review and print if needed. All slides can be submitted to your track coordinators.
Final Session Title, Description, Learning Objectives, and Pre-requisites
We will continue to update the program on the NCURA Region III website. Please review your session information and let your track coordinators know ASAP if any changes need to be made. We need to have all session information finalized as soon as possible. This includes title and description for all session types, and learning objectives for concurrent sessions. The learning objectives are normally listed in a few bullet points and help attendees understand what they will gain from attending your session. Please make sure your final presentation and materials are consistent with your session description.
Session Level
As a reminder, here are the level descriptions from the call for proposals:
Basic sessions assume some level of fundamental knowledge of research administration. Participants have limited experience in the subject area. They may be completely new to research administration, or they may be looking to grow their knowledge in a new area.
Intermediate sessions are appropriate for individuals with some knowledge and experience in the subject area, individuals who are mid-level managers and directors in their fields with an established degree of competence, and those seeking to build on, apply, or enhance existing knowledge.
Advanced sessions focus on in-depth knowledge and are at a high level with peer-to-peer sharing, creativity, and innovation. Topics may be highly technical or detailed, preparing learners to shape organizational strategy and aid in the growth or progress of best practices. This level is appropriate for senior staff and executives with significant expertise, knowledge, and experience who could be deemed experts in the field.
Overview sessions provide a general review of a subject area from a broader perspective and are of interest to a variety of experience levels.
Session Info
The session schedule is still being determined. Please let your track coordinators know if there is a day/date that you cannot present. We cannot guarantee your preferences will be met, but we will take it into consideration.
You can make the session interactive throughout or have the audience save questions for the end, but please keep in mind that your entire session is limited to the assigned length. Specific room assignments will be available soon. There is a short FAQ regarding audio visuals, room set-up and handouts at the bottom of this letter. If you have any other specific questions, please ask your track coordinators.
Meeting Registration
Everyone attending a full day or the entire Spring Meeting (including workshop faculty and concurrent session presenters) is expected to register and pay registration fees. Take advantage of "Early Bird" registration, which runs through March 19, 2021. The registration link will be shared on the website as soon as it becomes available. Conference information will be continuously updated.
Audio, Visual, Wi-Fi Requirements
Computer
Please bring a laptop for your presentation. Each room will have a projection system. However, NCURA cannot supply a computer. If you plan to bring a Mac or iPad, please bring your own VGA video connector to connect with the projector.
Connections to Projectors
Please bring adapters for your computer, if you have them. To ensure success, the end of your adaptor that is not connected to your computer (side going to projector) should be suitable for a HDMI or VGA connection. This tends to be an issue each year, so please, bring an adaptor if you have it.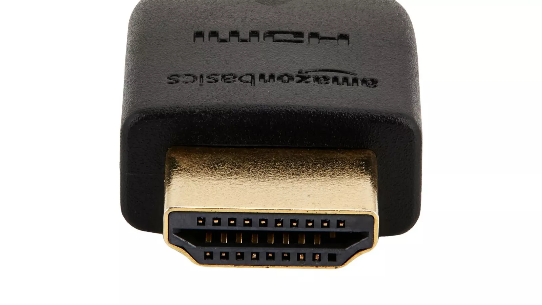 Wi-Fi Access
We will have free Wi-Fi throughout our meeting space. There will also be free Wi-Fi in the sleeping rooms. However, please have a contingency plan if you intend to use Wi-Fi for your presentation. It is best to imbed videos directly into the PowerPoint presentation.
NCURA Presentation Resources
Thanks again for your contribution to the meeting. We are looking forward to seeing you in Louisville!
Natasha Williams
Region III Chair-Elect
Emory University
natasha.y.williams@emory.edu
Carpantato (Tanta) Myles
2022 Spring Meeting Co-Chair
University of Alabama
cmyles@ua.edu
Please contact your track leads with any questions!
---