Back by popular demand, the opportunity to discuss Dr. Freeman Hrabowski's latest book, The Empowered University, is once again upon us.
Join the Discussion
Right before his retirement, you will have a remarkable and unique opportunity to ask Dr. Hrabowski questions about his book, his career, and his advice for research administrators.
Our virtual discussion sessions have passed, but you can still join the conversation by submitting your questions via QUESTION BOX.
THEN….
Attend the Region III Spring Meeting Special Session, "Interview with the Author" where you will hear Dr. Hrabowski's answers to our questions! This is a session you do NOT want to miss.
About The Empowered University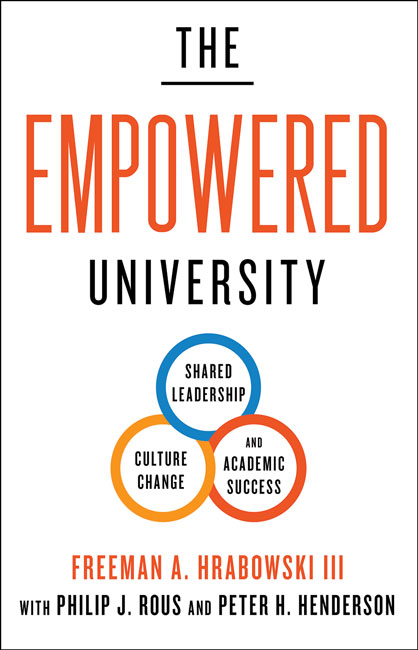 In August of 2019, Dr. Hrabowski left indelible impressions on the NCURA community during his delivery of a moving keynote address at the Annual Meeting. The following November, he released a new book that provides a "provocative guide for higher education leaders who want to promote healthy and productive campus communities." Understanding the vital role that research plays in higher education, leaders within the research administration community can gleam valuable insights from The Empowered University on how to navigate cultural change and lead towards greater success. Expounding on the case study of his own experience, this book highlights Dr. Hrabowski's leadership in transforming the University of Maryland, Baltimore County from a young, regional institution to one of the nation's most innovative research universities. During his tenure at UMBC, not only did graduation numbers double, but research funding to the university grew from $10 million to $84 million. Dr. Hrabowski has been named as one of America's Best Leaders by US News and World Report and as one of Times's 100 Most Influential People in the World. Full of lessons and stories, The Empowered University can be a valuable tool for any research administrator looking to positively lead cultural change.
Where to Purchase the Book
The book can be purchased on either Amazon or JHU Press.
Save 30% when you purchase from JHU Press! Use the promotional code HCHO at checkout.