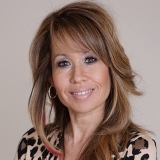 Calling all flamingos who love the National Institutes of Health (NIH)! Did you know that the upcoming NCURA Region III Spring Conference in Louisville includes a live NIH update from none other than Diana (Dede) Rutberg, NIH National Institute of Dental and Craniofacial Research (NIDCR) Grants Management Branch Chief? With two decades of NIH experience and all the latest news on NIH policies and procedures, Dede Rutberg is a flamingo favorite! Make sure your institution is up to speed by attending Dede's NIH Update concurrent session during the conference program. For a deeper dive, you can also register for her full-day pre-conference NIH Fundamentals Workshop on Sunday, May 1.
Click here to register for both the conference and the pre-conference workshop! Or, if you are already registered to attend the conference and you want to add on the workshop, go to www.ncura.edu and log in with your user name and password (the same one you used to register for the conference). Then click My Dashboard in the upper right corner. Scroll down to My Upcoming Events and click the View Registration button. Then select the checkbox for the workshop you want and click Continue. Then follow the prompts to pay. If you run into issues loading the page, it may help to clear the cookies from your browser.
You can learn more about the great sessions and workshops by checking out our Schedule at a Glance. See you in Louisville!