NCURA Region III Meeting – 2019
Meeting Theme:
Collaboration: Creating Connections that Count
.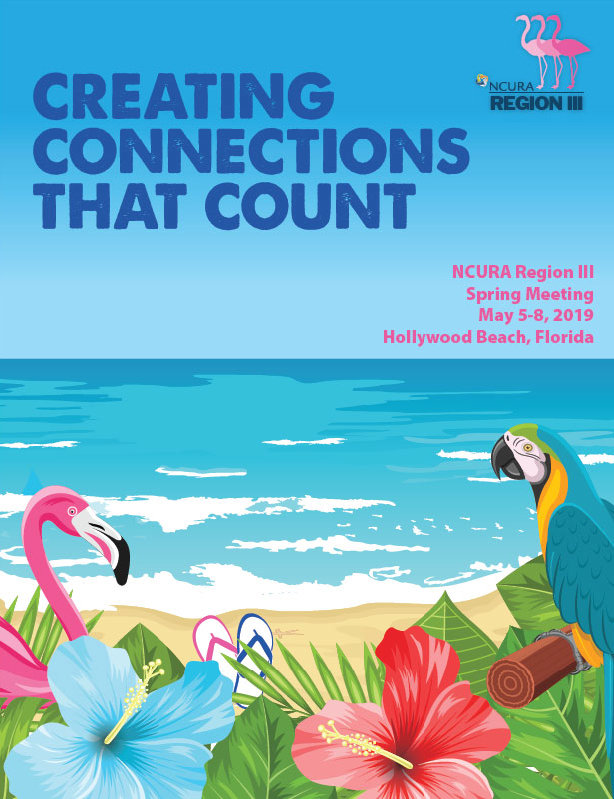 Research Administrators are professional networkers, building on resource creativity and each other to accomplish the demanding responsibilities and innovations in our career field.  As we collaborate with each other, we build collective intelligence in research administration. This collective intelligence builds the future of our profession. Region III members will see new tools to collaborate with each other leading up to the meeting, along with new networking opportunities at Margaritaville!  So bring your experiences, ideas, and questions to Margaritaville and make Connections that Count!
PROGRAM COMMITTEE
Program Committee is chaired by the Region III Chair-Elect. This committee is responsible for planning and presenting the program for the regional Spring meeting.
Program Committee Chair – Emily Devereux, Arkansas State University
Program Committee Co-Chair – Danielle McElwain, University of South Carolina
Program Committee Track Chairs: